Events
The Valletta International Baroque Festival has been conceived purposely as a celebration of the baroque identity in Valletta.  Centering around the Teatru Manoel, the Festival extends to the magnificence of St. John's Cathedral, the atmospheric Valletta churches, the splendid Grandmasters' Palace, the auberges and other baroque edifices.   Read more and check 2018 programme…. http://vallettabaroquefestival.com.mt/
Read More
Carnival – February
Spring is the time for carnivals, and if you are up for a good party, then this celebration weekend will not disappoint you.   Carnival transforms the streets of Valletta with its wild costumes, colourful floats, parades, booming music, dancers in character, and the sound of children's laughter. … The centre of festivities is Valletta, but there are similar parties in smaller towns. You will find people in colourful costumes looking forward to the great parade.   Don't miss this colourful side of Malta!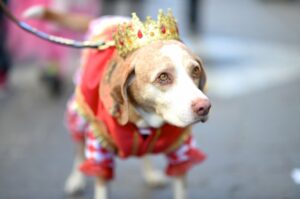 St. Pauls Feast – February
Hundreds of Pawlini gather in Valletta especially to celebrate the feast of St Paul's Shipwreck as bemused tourists soak in the joyous atmosphere.  Enjoying the warm winter sun, the streets on the capital's eastern flank is transformed into a sea of colour as children play under a rain of confetti which are thrown from the rooftops.
The feast, a public holiday, commemorates the shipwreck of St Paul in Malta and is celebrated in the Basilica, which is right next to Valletta Lucente.  An experience not to be missed.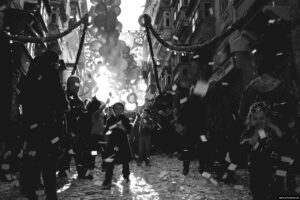 Easter Week - April
Easter is a big celebration in Malta. Churches are lavishly decorated and glow in the evenings. You shouldn't miss the magnificent Easter church parades on Good Friday and Easter Sunday. A famous parades takes place on Good Friday in Valletta. Many locals participate and re-enact Biblical scenes in costumes. On Easter Sunday in particular, a happy and exuberant atmosphere covers the island.
Malta International Fireworks Festival – May
The fireworks festival has tradition in Malta. It has always been heavily attended by locals and tourists. Valletta's Grand Harbour is the perfect setting for this event, during which Malta's anniversary of its EU membership is also celebrated.  The fireworks festival is the starting signal for many village parties all across Malta.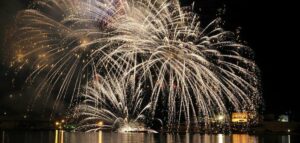 Malta Fashion Week – May
Mercedes-Benz Fashion Week Malta is one amazing week of superb fashion shows, parties and events that reach the highest standards of similar fashion weeks held in other fashion capitals worldwide.  The magnificent capital city of Valletta showcases some of Malta's best talent in the fashion industry from fashion designers to catwalk models, stylists and make-up artists.
Malta Arts Festival – July
The Malta Arts Festival takes place every year and offers a wide variety of art, such as theatre, dance, music and painting. Enjoy a large selection of performances from renowned artists, both Maltese and international, in venues such as the Mediterranean Conference Centre, the MITP Theatre or the St. James Cavalier Centre for Creativity in Valletta. A selection of the presentations is even free of charge.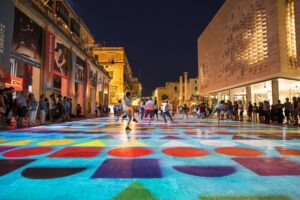 Malta's Jazz and Rock Festival – July
Three Mediterranean nights full of international jazz in one unique, spectacular scenery beneath Valletta's stronghold and in front of the great docks. Fans of Jazz will gladly use this chance to spend beautiful evenings with world-famous artists in July.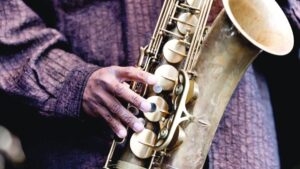 St. Domnic's Feast – August
The Feast of St. Dominic is celebrated annually in Valletta. For weeks prior to the actual date, Valletta enjoys great celebrations; it's completely decorated in colourful lights, statues, festoons, drapes and other vibrant decorations. Brass band marches are happening every evening on the days prior to the festa, accompanied by aerial and ground fireworks, and several nougat stalls for you to indulge in.
On the day of the feast of Valletta, there is a procession around the streets with the titular statue of St. Dominic followed by brass bands, a crowd of devotees and more fireworks.  To experience the magic of Maltese festas, make sure to visit Valletta for the feast of St. Dominic this year.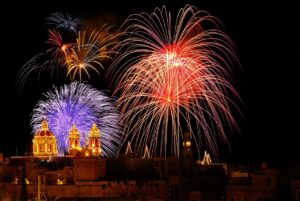 Notte Bianca - October
Palaces and museums are open till late with special discounts on entry, some are also free such as the President's Palace. The streets are full of life with visual art exhibitions and theatre performances. Music echoes in the streets as local and foreign bands are also on show for your entertainment. Of course cafes and restaurants will be open until late with food stalls and tables for your satisfaction.  A must to experience when in Valletta.
Christmas and New Year s Celebrations – December
Twinkling lights, Christmas music in the streets and a jam-packed activities programme – it's certainly Christmas time in the capital. Magical events are held for the whole family.
Following the success of the last few years, Malta now boasts of a New Year's Eve national celebration just like every country. This year the festive atmosphere will be organised throughout most of Valletta.
While recently, numerous entertainment nights have been organised in the capital city, we believe that nothing compares to the national celebrations on New Year's Eve especially since there is something magical about that night were everyone is in a joyous and festive mood.   Christmas and New Year festivities have been described as another value added experience that our country can provide not only to locals but also to the tourists who will be celebrating the festive season in Malta.